M. A. Evans Academy
M. A. Evans Academy is an educational program based on the philosophy that young children learn best in an environment that affords them the opportunity to explore, discover, and enjoy the learning process through experiences with structured and hands-on learning activities.
Pre-School

"Molding Children For A Lifetime"
IMPORTANT INFORMATION – PLEASE READ!
M. A. Evans Academy
345 Edwards Avenue
Macon, GA 31204
Ph: 478-745-0333/ FAX: 478-745-2080
Please send email to
ganttspreschool@gmail.com
for registration appointments for next 2020-2021 school term or text 478.361.5686 only. Registration will only take place on Fridays. Please see perspective school tab for registration requirements.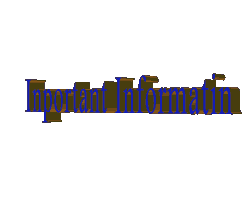 Dear Parents,
Due to COVID-19 pandemic, Gantt's and M. A. Evans Academy will remained closed until further. All inquiries can be sent to ganttspreschool@gmail.com or maevansschool1@gmail.com.
Thanks for your cooperation,
Lillie Gantt-Evans
Lillie Gantt-Evans, CEO
Gantt's Preschool
345 Edwards Avenue
Macon, GA 31204
Ph: 478.745.0333/ FAX: 478-745-2080
Welcome to M. A. Evans Academy Website
M. A. Evans Academy has been in existence since 1989 and is now accredited by the Georgia Accrediting Commission, Inc. The academy was founded by Lillie Gantt-Evans. Mrs. Gantt-Evans a well know community activist, saw a need in the community <![if !vml]>
<![endif]>and executed a plan to educate and mold children in their early years. Being a woman and mindful of the struggles of African Americans to receive a quality education within the community, she decided to solve some of the social economic problems within our city by starting a school concentrating on Early Childhood education to accommodate students who have late birthdays.
Tour our campus to get a good look at what we have to offer. The campus is located at 345 Edwards Ave, Macon, Georgia. The classroom structure and teachers present a learning experience second to none in the Middle Georgia Community. Our staff has over 100 years combined experience; is excited and enthusiastic about helping student reach their full potential by providing a quality education in a Christian Environment.
On behalf of Lillie Gantt-Evans, Founder and CEO of M. A. Evans Academy, the staff, and faculty, we welcome you to the M. A. Evans Academy website experience and we look forward to educating your children in this life's journey.